Add JWC Deliveries to your Home Screen
How to add JWC Deliveries Shortcut to your iPhone or Android Home Screen with these simple steps.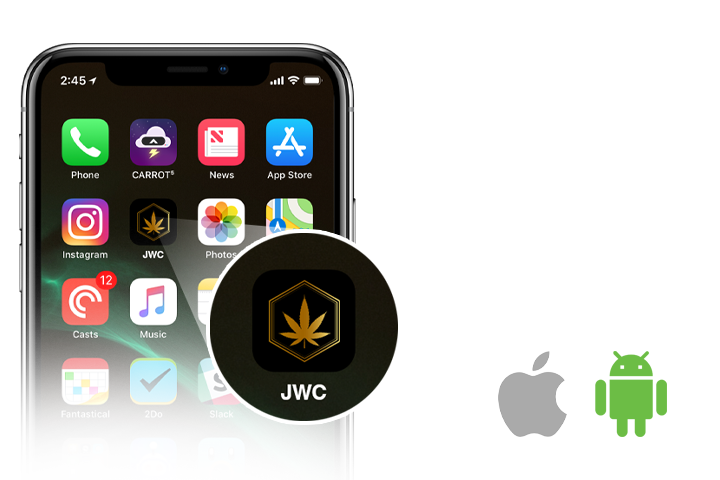 Sometimes, the only thing we need more of is time. This time, we'll help you shave a good 15-30 seconds off your search for your favorite cannabis products from JWC Deliveries. By adding the JWC Deliveries shortcut to your Home Screen, you're only a tap away from your favorite menu.
Follow the instructions below to add JWC Deliveries to the home screen of your iPad, iPhone, or Android devices.
iPad or iPhone
Launch "Safari" app.  This does not work from the "Chrome" app.
Enter www.jwcdelivery.net Tap "Go."
Tap the share icon on the bottom/middle the top of the Safari window to open a drop-down menu.
Tap "Add to Home Screen." The Add to Home dialog box will appear, with the icon that will be used for this website on the left side of the dialog box.
Enter the name, "JWC" and tap "Add." Safari will close automatically and you will be taken to where the icon is located on your iPad's desktop.
Android
Launch "Chrome" app.
Enter www.jwcdelivery.net Tap "Go."
Tap the menu icon (3 dots in upper right-hand corner) and tap Add to home screen.
Enter the name, "JWC", for the shortcut and then Chrome will add it to your home screen.
Done!
Your'e now one step closer to getting your favorite cannabis products even faster without ever typing anything in the search bar! Enjoy!